A little side-note before I start; I'm listening to Wilson Phillips Pandora right now and it HAS to be the best station ever.  Ever.   Thanks JM for the recommendation:)
It's August, and you know what that means?  Everyone has a tan!  Not just me…I'm tan year-round.  I love a good tan, it makes everything look better.  You ugly?  Get a tan!  A little over-weight?  Get a tan!  Aging (not-so-gracefully)?  Get a TAN!  That being said, please always wear sunscreen to protect your skin!
There are colors that don't necessarily look good on everyone unless you have a base tan.  Two that come to my mind are turquoise (one of my faves) and white.  White is tricky.  I mean, if you've got pale skin, you may get washed out wearing all-white.  Then again, it's so breezy and beautiful in the summer…I don't care who you are, wear white!  Turquoise is a year-rounder for me, but it's hard to come by in the winter months.  So stock up now!  Here are some turquoise & white loves I'm into;
1. Turquatic perfume (okay, you're not technically "wearing" the color, but the smell is amaze-balls-  www.maccosmetics.com
2. Turquoise shift dress- http://www.urbanoutfitters.com
3.  White jersey dress (jersey is great for humidity)-  www.shopbop.com
4.  Kate Spade phone cover- http://www.amazon.com
5.  Michael Kors watch- http://www.zappos.com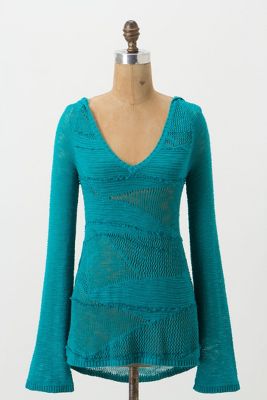 6.  Sweater (great beach cover-up!)- http://www.anthropologie.com
Wanna go on a run?
7. Nike's- http://www.dillards.com
Turquoise & white are virtually everywhere right now.  I say rock it while it's still hot out!
Ciao for Now!
-Sass